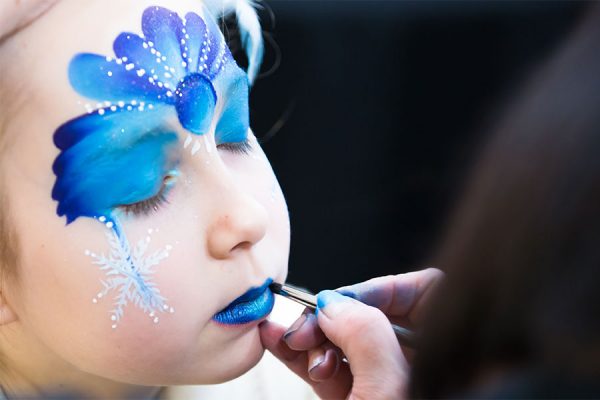 Add a bit of magic and sparkle to your next event… Oh, Fer Cute! Entertainment is here to bring energy, excitement, and fun to all ages.  We believe there isn't an age limit on imagination.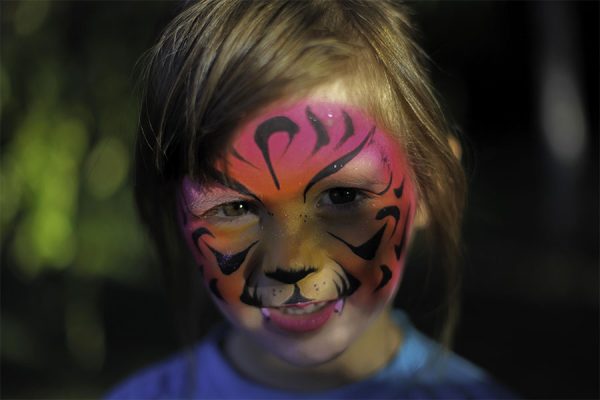 Our Minnesota-based company offers full-service face and body painting, glitter makeup, and tattoos.  We provide professional top quality, clean service in a safe and welcoming environment- no matter where we are.
Oh, Fer Cute! Entertainment will stimulate energy, and have your guests raving about their experience at your next event.
Welcome To Oh, Fer Cute! Entertainment
Our business name says it all!  Oh, Fer Cute! Entertainment is the next-level experience… Don'tcha know!  We are not your typical face painters and glitter artists.  We bring fun, we bring class, we bring sparkle and a ton of Minnesota Love with us.   We take pride in our versatile presence and event set up including a colorful one-of-a-kind mobile painting studio for outdoor events and venues, festivals, fairs, carnivals, and more.  Walk-about painting for sporting events, concerts, and pubs, suited for simple designs and guests on the move. As well as our, Studios To-Go for compact / smaller events and spaces.
Where to find us?
Community Festivals
State & County Fairs
City Carnivals & Parades
Trade Shows
Corporate Events
Picnic & Outdoor Entertainment
All-Night Parties & Senior Lock-Ins
Celebration of Life/ Funerals
Senior & Nursing Homes
Celebrations
Birthday Parties
Mitzvah Celebrations
Girl Scout & Cub Scout Activities and Banquets
Weddings
Birthday Parties
And soooo much more!
Contact us to learn more about face and body painting entertainment for your next event.  We proudly serve central Minnesota communities.
Thank you for considering Oh, Fer Cute! Entertainment
For answers to common questions, please visit Frequently Asked Questions page.
If you would like to know "how much will it be" or "are you available to", then please use the form below. This form provides the answers we need in order to provide a fast and accurate quote. *We will never share, spam, or sell your information.
"*" indicates required fields
For questions not related to hiring an artist for your event, you may contact us at:

Phone: (763) 260-4454

Email: info@ohfercutemn.com