Mobile Face Painting Artists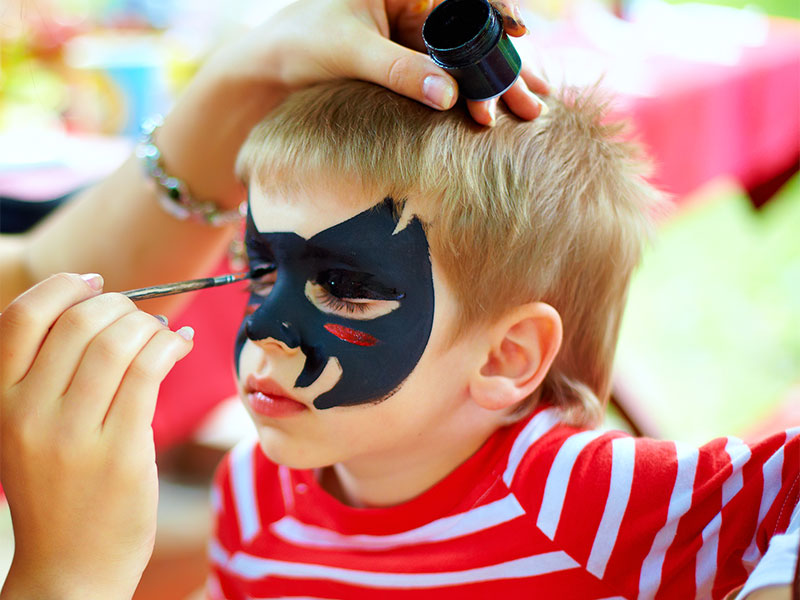 Are you looking for something fun, fresh, and new for your larger-scale event?  Do you have guests of all ages?  Would you like to hire someone to interact with your guests where they are?   Then Walk-About Face Painting is just the entertainment you are looking for and Oh, Fer Cute! Entertainment is here for you… dontcha know.
We offer Walk-About Face Painting entertainment service for large-scale festivals, fairs, sporting, and charity events.
Events suited for Walk-About Face Painting:
Professional Sporting Events
College Sports Games
High School Sports and Events
Outdoor festivals, beer gardens, fairs
Corporate/ Company Events
Roadshows
Concerts
Product Launches
Convention and Trade Shows
Walk-About Face Painting is perfect for events with large attendance, smaller spaces, our artists are mobile and will walk and interact with guests.  We wear belts and equipment designed to paint guests on the move.  We can work with you on simple designs to mirror your event.
Look at our testimonials, videos, photographs, and more.   Find us, follow us, and tag us on Facebook and Instagram.
Would you like to discuss your event with our team?  Contact us!