Mobile Glitter Tattoo Artists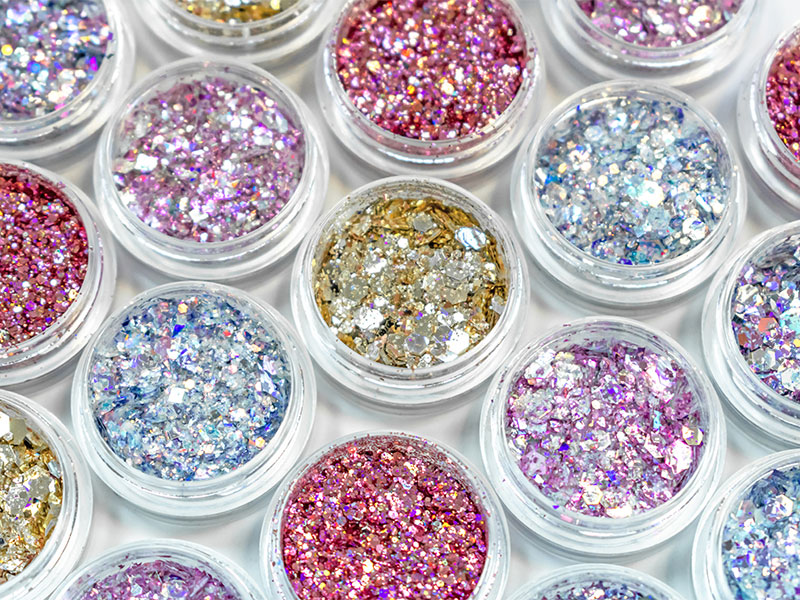 Are you looking to add glitter, sparkle, and glitz to your party or event?  The glittery fun of temporary Glitter Tattoos is the latest craze for people of all ages!  Glitter tattoos provide fun, magical, energetic, and joyful entertainment for your guests! Our Oh, Fer Cute! Entertainment Artists have hundreds of designs and sparkly colors to choose from and can also work with you to create a personalized /custom design to suit your event needs. We will leave your guests asking for more.
Glitter Tattoos are the perfect sparkly party ornament that is not just limited to kids' parties and for children's enjoyment.  It is perfect for all ages and types of events and celebrations. Glitter tattoos have become popular in debutante's and bachelorette's parties, coming out parties, proms, bar/ bat mitzvahs, and to mark important milestones like anniversaries and even weddings. People also request a glitter tattoo artist for their holiday parties like Halloween, St. Patrick's Day, Christmas, and New Year's Balls, and also at corporate events like grand openings, anniversaries, and company picnics.
Great Events for Glitter Tattoos:
Community Festivals
State & County Fairs
City Carnivals & Parades
Trade Shows
Corporate Events
Product Launch/ Road Shows
Conventions
Block Party
Bachelorette Parties
High School Events (homecoming, prom, formal dances etc)
Anniversary Celebrations
Picnic & Outdoor Entertainment
All-Night Parties & Senior Lock-Ins
Celebration of Life/ Funerals
Senior & Nursing Homes
Retirements Celebrations
Annual Business and Sales Meetings
Birthday Parties
Mitzvah Celebrations
Girl Scout & Cub Scout Activities and Banquets
Weddings
Birthday Parties
And so much more…
Glitter tattoos are perfectly safe and only take a few minutes and if it is well looked after the tattoo will last 3-5 days. We only use hypoallergenic and non-toxic materials, so you can be sure that cosmetic glitters, liquid glue, and other materials are safe. They are dermatologist-approved safe even for your child's sensitive skin.  Tattoos are also waterproof and will stand showering for up to five days.  Want to remove the tattoo? All you need is a cotton ball moistened with alcohol or baby oil to gently rub off the tattoo.
Add some sparkle to your life with GLITTER!
Contact Us Today!